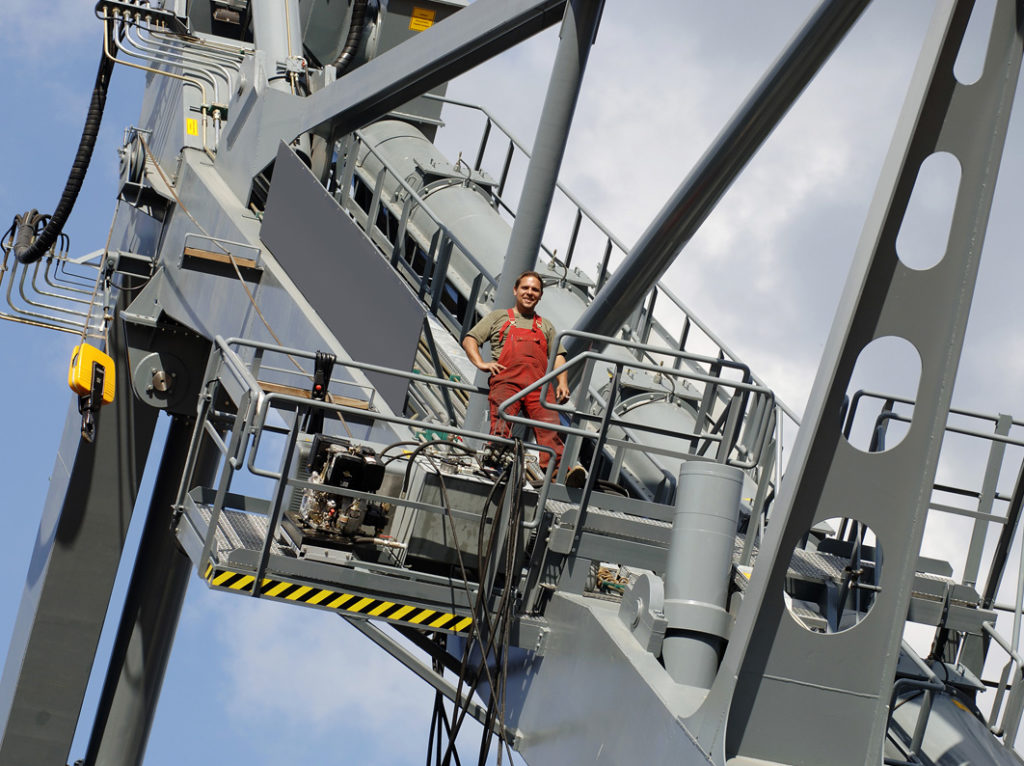 Our mission is to support, guide and partner in the loading and unloading of ships.
Specialist in pneumatic and mechanical loading and unloading of ships
For more than 10 years we have specialised in complex special solutions for pneumatic and mechanical ship loading and unloading and can build on more than 30 years of experience in the field of bulk handling.

With our know-how in the field of pneumatic and mechanical conveying of cement and cementitious materials, our goal is always the same: to develop solutions for technically complex tasks that also meet the latest environmental and safety requirements.
We develop efficient and practicable systems and options for handling bulk materials.
We offer reliable service and professional maintenance.
We find new solutions for existing plants and improve components and systems for special applications.