BOETTCHER CONVEYING SYSTEMS & SERVICE
Individual solutions for the loading and unloading of bulk materials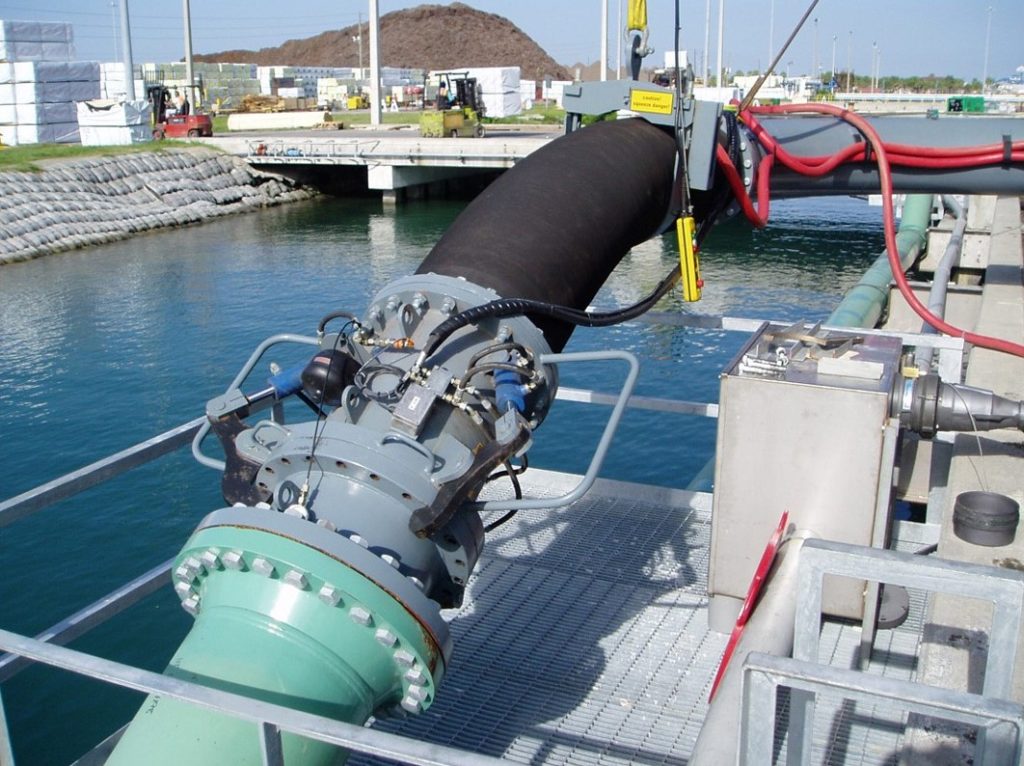 Hydraulically operated docking station for quick connection of pipelines for pneumatic conveying of cement
With our many years of experience and comprehensive conveying technology expertise, we are the ideal partner when it comes to handling bulk materials.
Our solutions for you:
Docking station for the quick connection of conveyor pipelines of a pneumatic ship unloading system with the shore-side conveyor pipeline.
Mechanically operating loading systems for connecting self-unloading bulk carriers with shore-side conveyor systems
Pneumatic loading system for direct loading into trucks
Hopper stations with lifting device for gravity discharge of tank wagons
Clinker hoppers with dust retention systems
Since we are at home everywhere from pneumatics and hydraulics to electrical engineering and steel construction, we can pursue the best possible and most efficient solution approach for you without any restrictions – tailor-made to your requirements, including the mechanical or pneumatic transport of the bulk material from the pier edge to storage and beyond.
Our expertise makes us far more than just a partner for efficient and safe material handling. Above all, we are enablers and pioneers. We provide you with any customised individual solution you may require.
Selected reference projects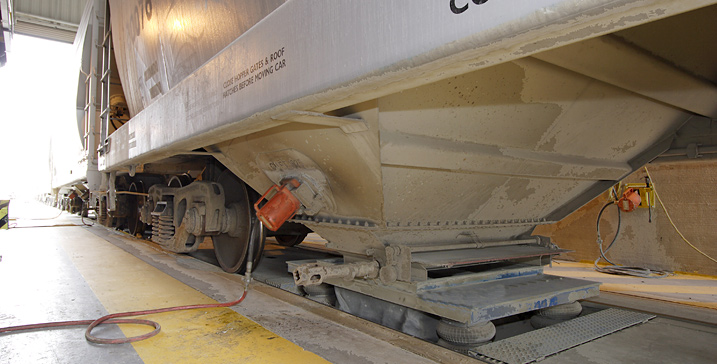 Docking station for tank wagon
Hydraulic docking station for tank wagons for unloading bulk material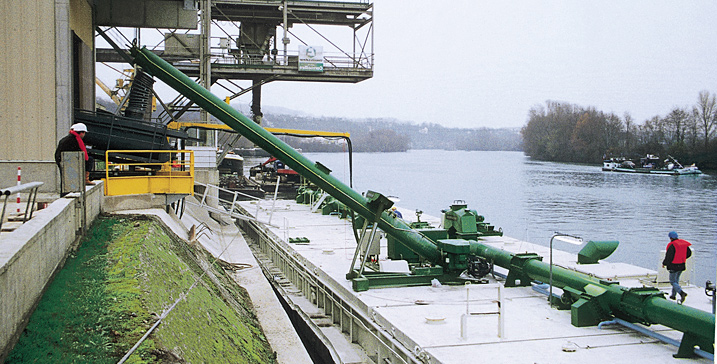 Screw conveyor for ship unloading
Loading system for connecting a cement barge with the shore system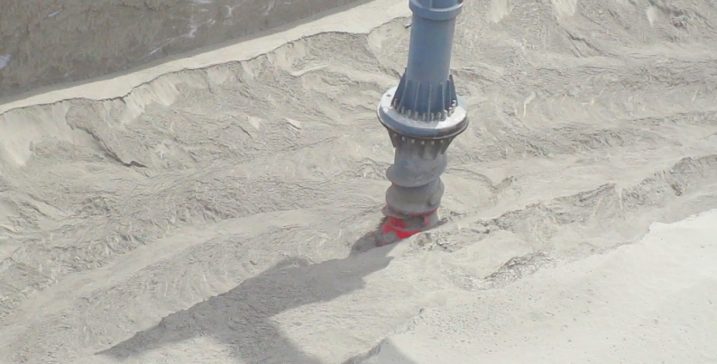 Rotating material inlet feeder
Rotating material pick-up for a pneumatic ship unloader for low-dust unloading of cement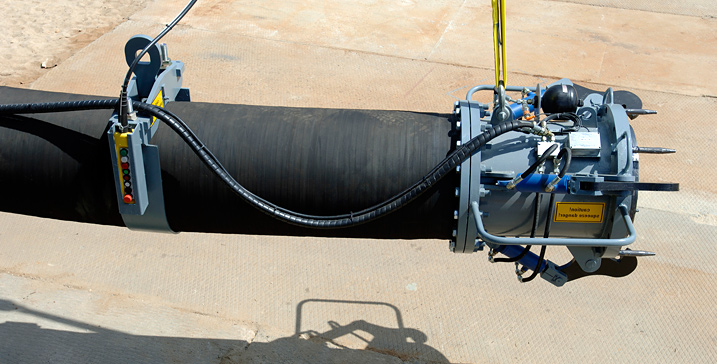 Hydraulic docking station
Docking station for quick connection of pipelines for pneumatic conveying of cement
Hydraulische Andockstation für Kesselwagen zur Entladung von Schüttgut.
Fertigung und Lieferung einer Förderschnecke zur Schiffsentladung von Zement.
Fertigung und Lieferung eines hydraulischen Schiffsentladers zur staubarmen Entladung von Zement.
Fertigung und Lieferung einer hydraulischen Andockstation zur Entladung von Schüttgutfrachtern.
Your project in experienced hands
Are you looking for an experienced specialist for the supply or construction of conveyor technology components and system solutions in the field of ship loading and unloading of bulk materials?