Boettcher Conveying Systems & Service
Maintenance and repair of conveying systems and components for loading and unloading bulk materials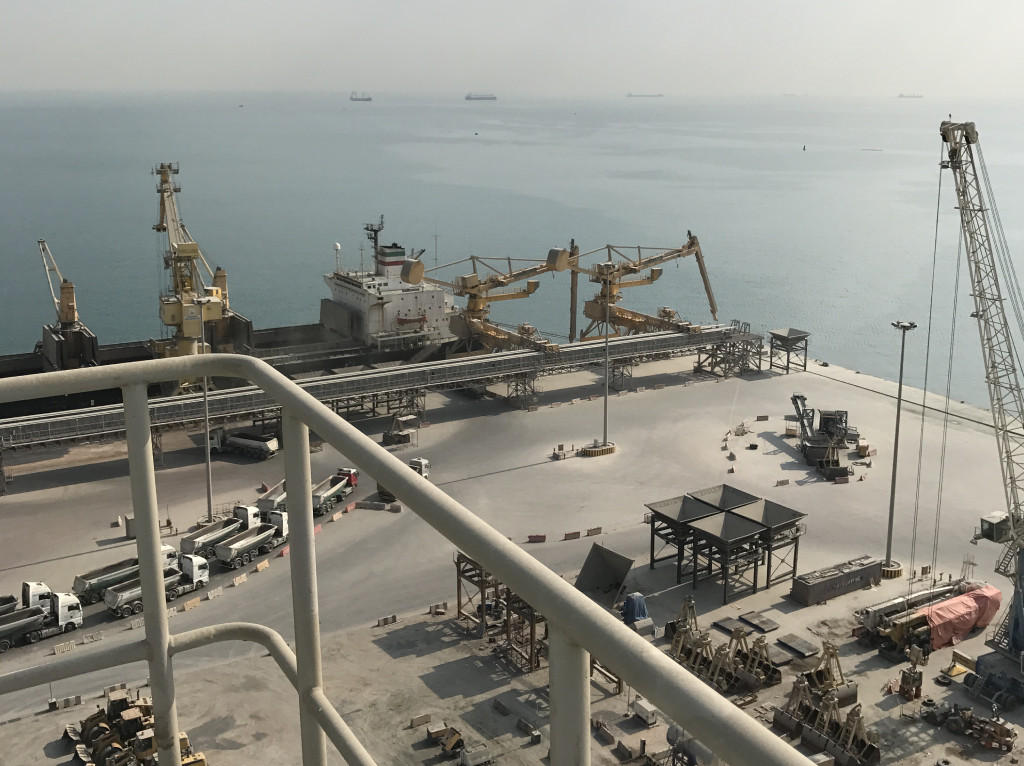 Our strength: Maintenance, servicing and repairs of ship unloading and loading systems
Wartung eines Förderschneckenmittellagers bei einem mechanischen Schiffsentlader
We, Boettcher Conveying Systems & Service GmbH, are aware of the importance of the systems for our customers' processes and we also know how important it is to support our customers during commissioning, the handover phase and throughout the entire service life of the system.

For this reason, Boettcher Conveying offers a wide range of services for the maintenance and servicing of your plant. Our service team not only takes care of the installation and assembly of your plant, but also offers a long-term support service. We offer an ideal maintenance programme for the entire lifetime of your equipment. Through training, we can teach your staff how to operate and maintain the equipment more safely and significantly improve its efficiency and reliability.
A number of points should be considered to ensure safe, economical and reliable plant operation, the key to this is bulk handling equipment in good working order.

We take the burden of service, maintenance and associated management off your shoulders and provide you with a high level of equipment, allowing you to concentrate on your core business. The main benefits for the equipment operator include:
Peace of mind
one partner – one contract
professional service
Time saving
fewer internal hurdles to overcome
less administrative work
Outstanding quality
worldwide network
Original manufacturers
Technical specialists
Maintenance, overhaul and project management
Modernisations and upgrades
Modernisations and upgrades must be selected with care and start with a study of the machine in question. Modernisation and upgrade packages include work such as replacing an old DC drive with a frequency-controlled AC drive, renewing the radio control system or updating the control system to the latest technology. We guarantee excellent upgrades with outstanding results.
Our worldwide presence allows us to perform major rebuilds and overhauls with outstanding results. We can do everything from replacing a screw conveyor, replacing roller slewing rings to major overhauls of complete hydraulic systems.
Monitoring, inspection and familiarisation service
Regular inspections ensure optimum machine settings, the highest possible unloading/loading capacities and compliance with safety standards. Your plant availability is improved, the condition of the equipment is checked and documented and every required step is recorded.
The purpose of an inspection is to identify problems not found during regular maintenance, as well as to improve the operation of the system. The inspection, which is tailored to your needs and the condition of the machine, includes both the mechanical and electrical systems.
Selected Reference Projects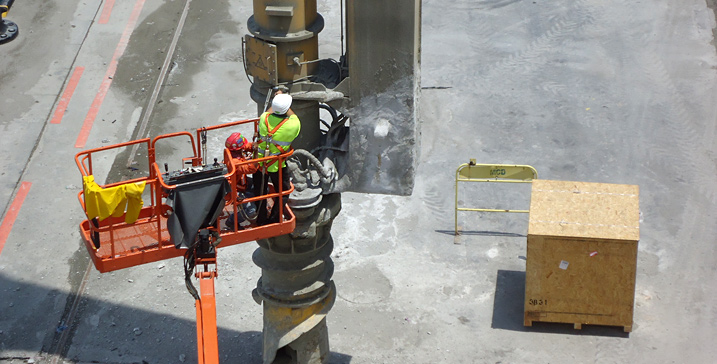 Maintenance & servicing ship unloader
Maintenance on a mechanical ship unloader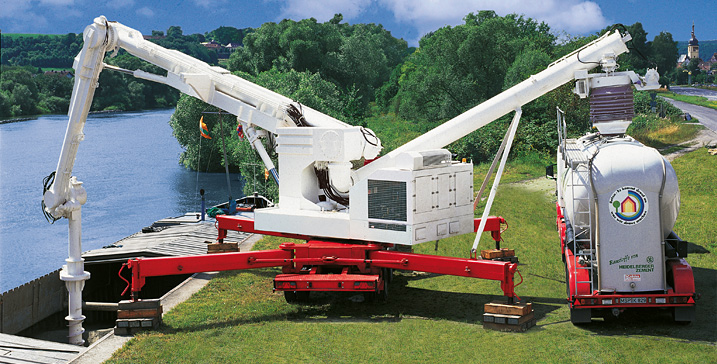 Mechanical ship unloader Repairs
Overhaul of a mechanical ship unloader for cement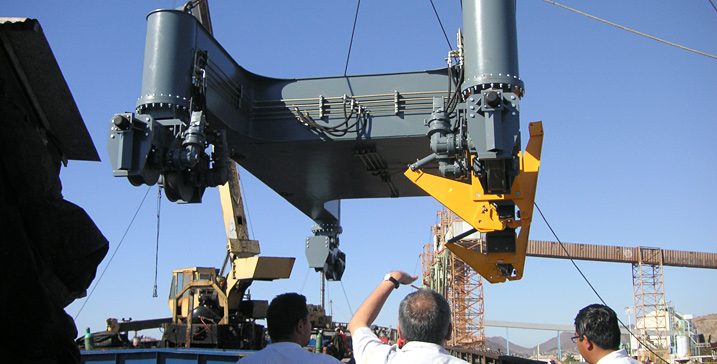 Assembly supervision of a ship unloader
Your project in experienced hands
Are you looking for an experienced specialist for the supply or construction of conveyor technology components and system solutions in the field of ship loading and unloading of bulk materials?