Boettcher Conveying Systems & Service
Engineering of conveying systems and components for the loading and unloading of bulk materials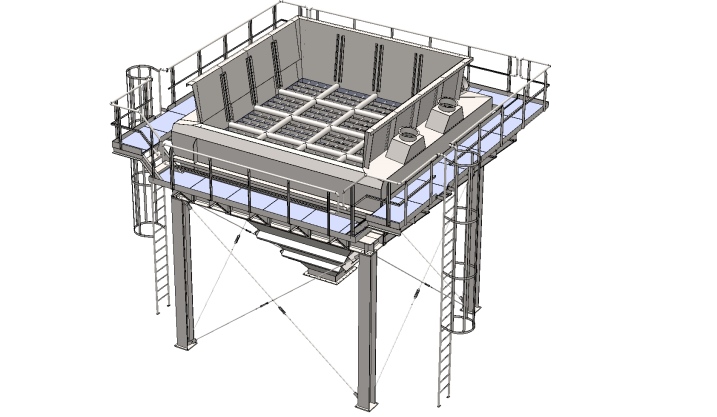 Clinker hopper with dust retention system
Preparation of manufacturing documents
The preparation of manufacturing documents for complex components and conveying systems is another service offered by Boettcher Conveying Systems & Service GmbH.

You are also welcome to make use of our expertise in the field of loading and unloading technology as a pure engineering service.
Acquired specialist knowledge, which flows into current projects on a daily basis and is adapted to the current state of the art in overarching measures, is incorporated into every task as well as every system planning and documentation. This guarantees our clients perfect planning and economic implementation in the shortest possible time.

With our many years of experience and comprehensive loading and unloading technology expertise, we are the ideal contact when it comes to the engineering of loading and unloading systems. New construction or conversion – we create the right concept for you. All of this is completely independent of whether we are subsequently also to take care of the realisation.
With our production documents, you can implement your project individually.
Preparation and participation in awarding the contract
Referenzprojekt aus dem Bereich Fertigung & Lieferung
Fertigung und Lieferung einer hydraulischen Andockstation für Kesselwagen zur Entladung von Schüttgut.
Selected Reference Projects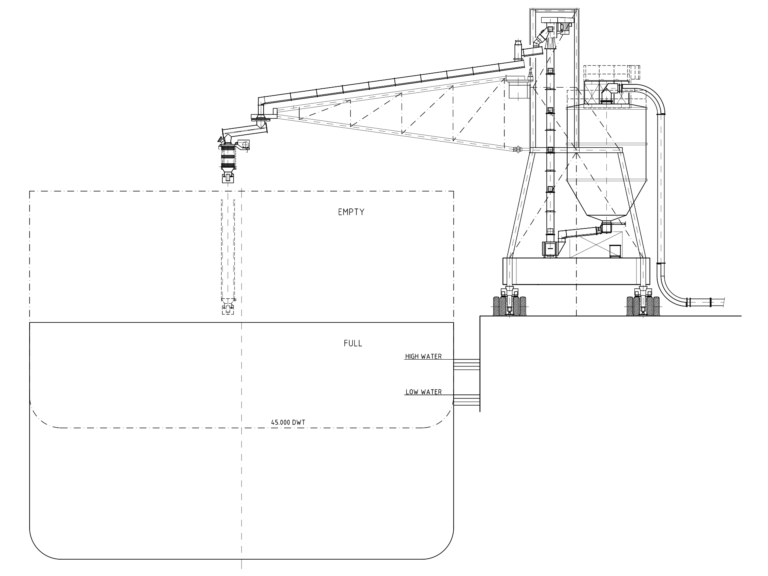 Mobile ship loader for loading fly ash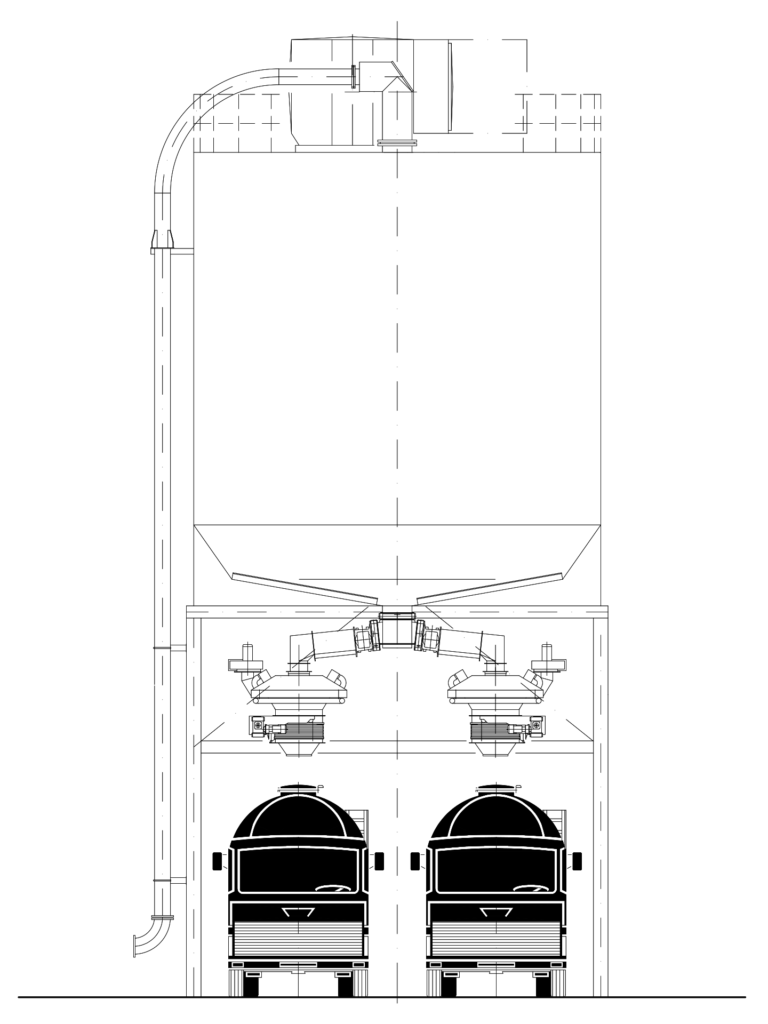 Mobile silo station as intermediate bunker at the pier for direct truck loading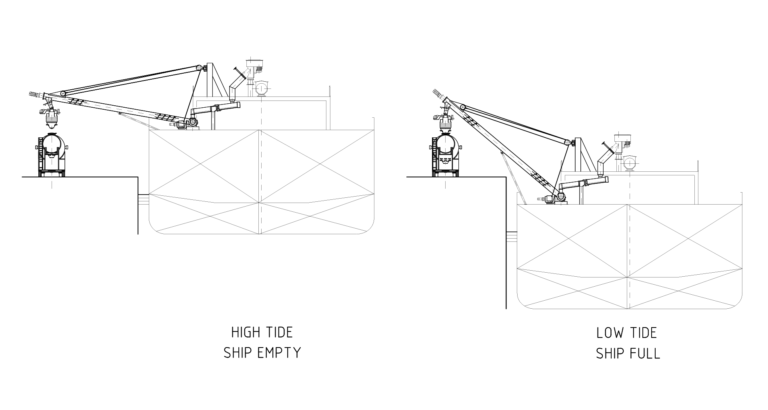 Ship unloading arm for cement
Ship unloading arm for direct loading of cement trucks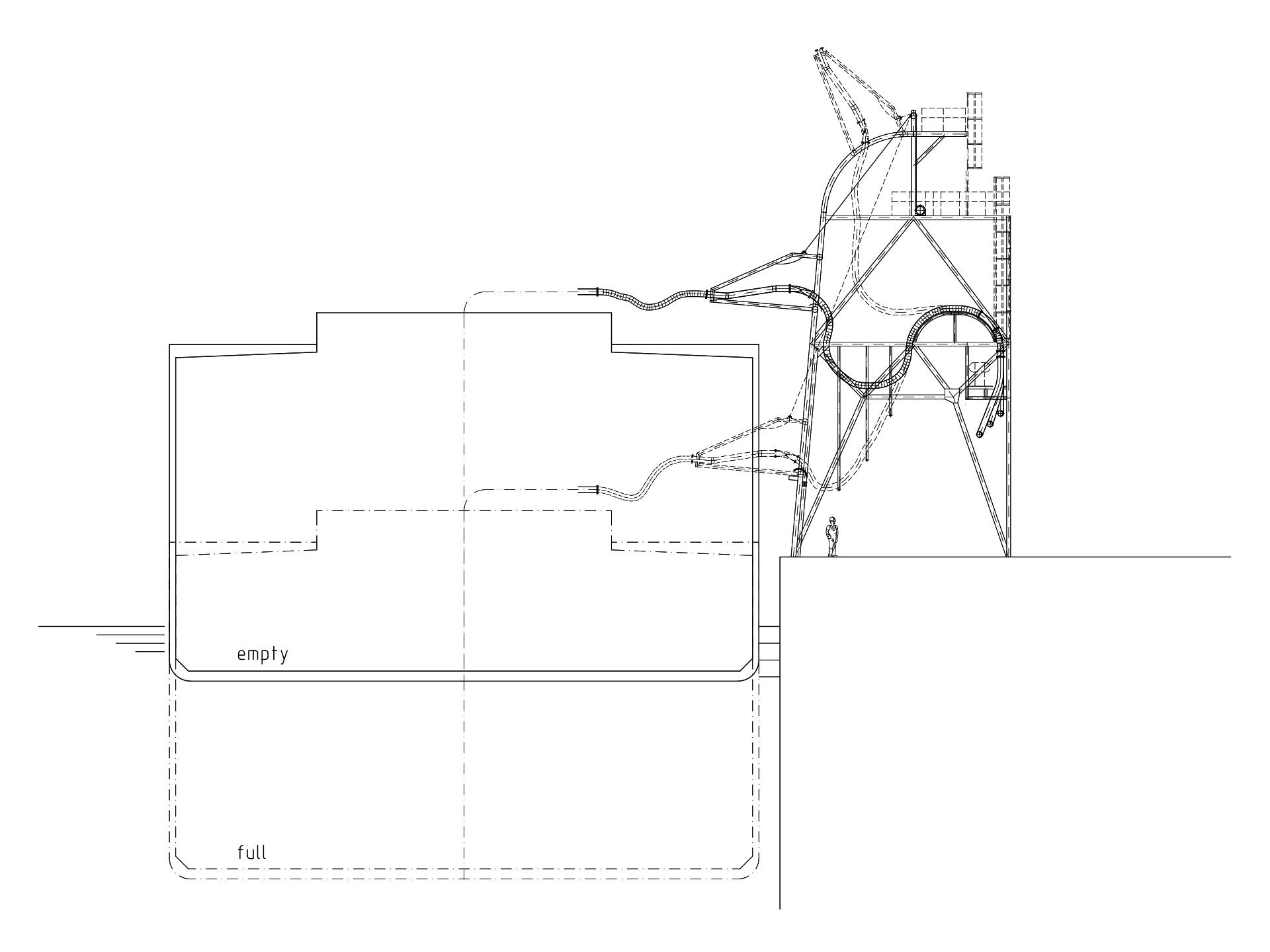 Conveyor docking station for direct pneumatic ship loading of cement
Your project in experienced hands
Are you looking for an experienced specialist for the supply or construction of conveyor technology components and system solutions in the field of ship loading and unloading of bulk materials?